MEET OUR ATTORNEYS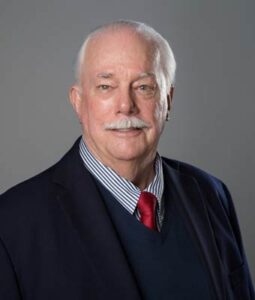 Tim James
Mr. James received his bachelor's degree from Texas Christian University in 1963 and attended George Washington University School of Law in Washington, D.C., before completing his Juris Doctor at the University of Houston. Tim James is one of only a small number of attorneys in the state of Texas board certified by the Texas Board of Legal Specialization in criminal law. Additionally, Mr. James has achieved national certification with the National Board of Trial Advocacy in criminal law.
Experience
Former elected District Attorney of Nacogdoches County
Former Houston police officer and Administrative General Counsel
Selected by the U.S. State Department to travel to Kosovo and assist in the law enforcement, prosecution and judicial institution-building effort in Yugoslavia
Graduation speaker for the 109th Session of the FBI National Academy
Accolades
Selected for inclusion in Super Lawyers for 2012 by Texas Monthly Magazine
Selected by the Daily Sentinel as One of the Best Lawyers in Nacogdoches
Selected to serve on the Strike Force Committee by the Texas Criminal Defense Lawyers Association
Member of the State Bar of Texas, the American Bar Association, International Association of Chiefs of Police, Texas Criminal Defense Lawyers Association, the National Association of Criminal Defense Lawyers and the National College for DUI Defense and has been an instructor or guest lecturer for many institutions and seminars
Appointed by the Texas Supreme Court to the nine-member Texas Board of Disciplinary Appeals.
Media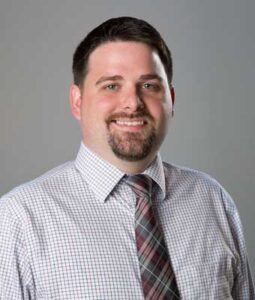 Sean Hightower
Mr. Hightower received his Bachelor of Science from Stephen F. Austin State University. Sean completed his Juris Doctor at the Texas A&M School of Law. Sean can represent clients charged with any offense in state court and federal offenses in the U.S. District Court for the Eastern District of Texas, the Fifth Circuit Court of Appeals, at ALR hearings, or charges with violation of the SFA Student Code of Conduct. Sean is one of only a handful of attorneys that has operated a gas chromatograph, the machine used to test samples in DWI and drug cases. Sean's knowledge of gas chromatography and lab testing has led him to be a frequent lecturer and consultant to lawyers across the country.
Experience
Frequent lecturer on the subjects of gas chromatography and DWI defense.
One of 25 in U.S. selected to attend the National College for DUI Defense Gas Chromatography course in Fort Collins, Colorado, in June of 2015.
Certified in Standardized Field Sobriety Testing.
Accolades
Elected to the Board of Directors for Nacogdoches Memorial Hospital, becoming the youngest person ever elected in Nacogdoches county.
Selected by TCDLA to serve on the Board of Directors.
Selected by the SFA Alumni Association as the 2020 Outstanding Young Alumni.
Selected by Thomson Reuters as a Super Lawyer- Rising Star in Criminal Defense in 2020, 2021, & 2022. One of the only selected in East Texas.
Selected to serve on the Young Lawyers, Rural Practice, and Strike Force Committees by the Texas Criminal Defense Lawyers Association
Selected by the Daily Sentinel as One of the Best Lawyers in Nacogdoches, 2021 & 2022
Vice President of the Board of Directors for the Nacogdoches Habitat for Humanity
Member of the State Bar of Texas, Texas Criminal Defense Lawyers Association, the National Association of Criminal Defense Lawyers, the National College for DUI Defense Lawyers and the Texas DWI Defense Lawyers and has been an instructor or guest lecturer for many seminars
Licensed in all Texas courts, the U.S. District Court for the Eastern District of Texas, and the Fifth Circuit Court of Appeals
Media